Expandir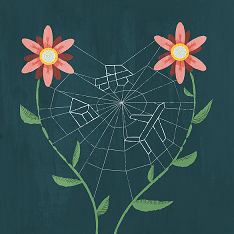 Oracle SaaS Blog
The Oracle SaaS Blog is your stop for all things SaaS. In the most recent blog post, learn how Oracle IoT Intelligent Applications can accelerate your organization's digital transformation.
3 Curtidas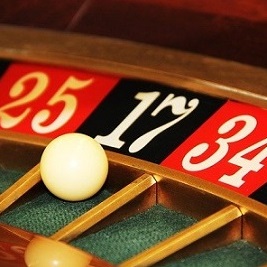 OSvC & Popcorn: Ocean's Eleven
Andrei Soimareanu | 11/03/2020
Today's pick is a heist movie 'classic'. 'Ocean's Eleven' tells the story of Danny Ocean (George Clooney), a wry, charismatic thief, who in less than 24 hours into his parole from a New Jersey penitentiary, is already rolling out his next plan. He assembles a group of eleven people and orchestrates the most sophisticated and elaborate casino heist in history. What I really love about this movie (apart from the plan, twists, excellent actors and a list of other 14 other things I like) is that it reflects the following idea in such a clear and relatable way: To achieve complex goals, you need a solid plan and the right team behind you. Just think about Ocean's partners in crime. Each and every member of the team has a very specific skill set and fits very will in the plan's structure and sequencing: Danny Ocean - the ringleader and the guy with the plan. This character fits Clooney like a glove and it is impossible not to ride for him. Rusty Ryan - Danny's right-hand man and handles the details of the day-to-day operations while Danny is more focused on the big picture. Linus Caldwell - one of the newcomers to Danny's crew, is a skilled pickpocket thief and no stranger to this world he was recruited into. Reuben Tishkoff - a flamboyant business kingpin, old-school business tycoon who was like a mentor to Danny and Rusty. One of his best assets in this plan is his extensive knowledge of the Vegas casino scene and the mark. Saul Bloom - old pro scammer, who plays a crucial role in the casino-heist and gain the team access into the vault. Basher Tarr - the munitions expert of the team. Frank Catton - experienced card dealer, played by Bernie Mac (it is impossible not to love Bernie). Livingston Dell - the tech guy - a genius with computers and surveillance equipment. The Malloy Brothers - Virgil and Turk Malloy are skilled drivers and talented mechanics. The Amazing Yen - a Chinese acrobat, brought in for his flexibility and short stature. Pretty similar to a business operations structure, isn't it? We got a decision maker, a team leader and various members that work together like a well-designed engine. Just as for a high profile heist, implementing Oracle Service Cloud or a customization / new functionality for your organization takes planning, the right people in the right roles and of course, expertise. Sometimes, you might lack some of the ingredients needed to 'cook' your plan or move to the finish line. Here is where a partner comes in handy. You might think 'I'm perfectly happy on my own, thank you very much', but think long-term. What would Danny do? Is he a munitions expert, an acrobat or a tech guy? Obviously, he needs a partner who can provide that expertise. We always recommend and cannot stress enough the importance of choosing an Oracle Certified partner (specialized in OSvC). By this, you are getting a partner that has: Met stringent, product-specific competency and business requirements demonstrating the knowledge, experience and commitment to help a customer's business succeed Had successful previous partner implementations verified by both Oracle and end users A proven track record with recent successful Oracle product transaction You can find an OPN (Oracle Partner Network) certified partner here: https://partner-finder.oracle.com/catalog/scr/Partners/index.html Although working with an Oracle certified partner provides huge advantages, it is extremely important to select the right partner for you and your project (out of the 358 listed OSvC partners). Here are a few things to keep in mind: References: Check your potential partner out. Real-world results are speaking louder than words, so simply ask for past implementations of what you are trying to achieve and don't take risks. Expertise: When having the initial discussions with your potential partner about your challenges, alongside the technology part, you should discuss outcomes, people, productivity and processes as well. Working with the partner during the project: Do they have a plan for the communication between you and their experts? What about the relationship with Oracle Technical Support? What type access should you grant this partner? Culture and way of working: Is the partner's business and work culture aligned with your own? Especially for long-term partnership - will the communication style, level of formality, expectations for documentation etc. fit your own? Do think about tomorrow: Flashy and overcomplicated setups are hard to implement and even harder to maintain. Think long term. You should always avoid collaborating with a one-trick pony, except when you actually need one for a very specific customization / activity (but still need to maintain it - so be careful). To conclude, choosing your 'partners in crime' is essential and ultimately ensures business success. Be like Danny Ocean. No pressure.
8 Curtidas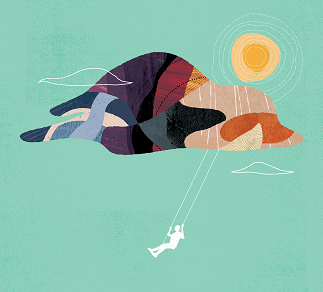 Data Deletions "Gotchas" and Best Practices
Cyndi McWilliams | 10/29/2020
Have you ever wished you could travel back in time so you could take back an action done in haste? Barring the invention of a time machine, there are some best practices you can take to avoid accidental data deletion. In October's B2C Service Technical Support Webinar Series, Cyndi McWilliams discussed what happens when data is accidentally deleted, options for recovering data, and how to avoid unintended data deletion. Watch the recorded Webinar here.
6 Curtidas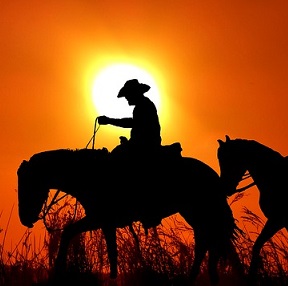 The Good, the Bad, and the Ugly
George Costache | 10/23/2020
The SaaS market nowadays may look like a western movie for the sales representatives. Take the 1966 classic 'The Good, the Bad and the Ugly' directed by Sergio Leone. In short, in the Southwest during the Civil War, a mysterious stranger, Joe (Clint Eastwood), and a Mexican outlaw, Tuco (Eli Wallach), form an uneasy partnership -- Joe turns in the bandit for the reward money, then rescues him just as he is being hanged. When Joe's shot at the noose goes awry during one escapade, a furious Tuco tries to have him murdered. The men re-team abruptly, however, to beat out a sadistic criminal and the Union army and find $20,000 that a soldier has buried in the desert. Just like this movie, you are surrounded by all these actors - your sales representative, the customer success manager, the technical account manager if your contract includes so, the partner or the support team. They are or should be creating that type of chemistry alongside with your technical crew to speed things up and push this vehicle called your business on the Service Cloud solution from a simple and easy-to-drive car to a sophisticated multi-optional machinery. So to all gold-diggers out there, where do you go first when things get nasty with the product? For this article, we are going to talk about your partner. The Good You made your choice: the partner helps you with the implementation. You might have had various reasons for that – the documentation looks heavy, the overall cost for delivery and avoiding duplication is lower, the project landed on your desk and the product is new, you need it quickly as the organization is depending on it. You may not have an experienced administrator because he/she is supposed to cover other areas in the company, so the partner comes in handy. Furthermore, the partner knows the product, implemented it in the past, you have your referrals as you may have cooperated with them on other implementations, so they come with reputation and credibility. The plan looks smooth. The Bad On other hand, the partner is not low-cost or no risk to your organization. Working with the partner may, at times, feel like losing some autonomy, part of the decision-making is shared, meaning also a change of accountability. The resource allocated to the project from your company may significantly increase from the planning time as some of the key staff members could commit to other tasks. Like in any other collaboration, there are times when challenges occur and could trigger other risks associated with the delivery of the project. The Ugly Take the experience of Organization A when their many-faceted series product issues continued with Oracle Support. Long-running service requests and investigations, different product experts and calls carried out. In the end, it took the visit of the Support Senior Director and Support Manager to understand that partner X created this REST API framework on top of the Service Cloud product, which made things work slowly, grow frustration and block the ease of use. From Development side, fixing parts of the product would only break other modules or even the overall implementation. At Oracle, we strive for that world-class customer experience. We know that support is your only channel to feedback this carousel and that is our gold mine to improve the performance. It is the reason to our next article, which will be covering the dilemma of selecting your partner to mitigate business risk effectively and run a successful implementation, aiming to switch the unpredictable and unique twisted 1966 storyline to a different plot. No whispers, no trailers, stay curious.
8 Curtidas